9 Big Guarantees
Ensure you are Satisfied 100%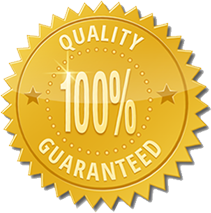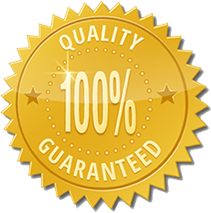 Our clients are like family. We always do the right thing by them, because that's just what we're used to doing – It's our way of life. But we want to go a step further and put our money where our mouth is, so we give you these 9 big 100% Guarantees:
Guarantee 1100% Complete Satisfaction Guarantee!
We guarantee to restore your exterior timber back to near its original condition or better and vow to keep trying until we do. We Guarantee 100% quality satisfaction with all our work. If you are not satisfied with any aspect of our services, contact me personally and I will ensure your problem is handled to 100% of your satisfaction.
Guarantee 2100% Fully Trained and Police Cleared Timber Restoration Specialists Guarantee!
You will only ever have fully qualified and trustworthy tradesmen working on all stages of your restoration…. Guaranteed!!!
Guarantee 3100% Fully Insured Guarantee!
We guarantee that all work undertaken by Timber Deck Restoration Specialists is fully insured and to Building Codes Australia Standards.
Guarantee 4100% Always Keep You Informed Guarantee!
We guarantee you will never be left wondering what is happening next? From start to finish you will know what is going to happen and we will keep you informed of any changes so you have peace of mind and security knowing your project is running according to schedule.
Guarantee 5100% Best Advice Guarantee!
We also guarantee to use all our extensive experience to give you the best advice tailored to your timber's unique location and situation.
Guarantee 6100% Best Products Guarantee!
We guarantee to use the best products available on the market for your individual situation to ensure you get the best possible result every time. Our recommended product, Spa-N-Deck is backed by a 2 year manufacturer's warranty against cracking, blistering or peeling on horizontal surfaces and 4 years on vertical surfaces such as fences and doors
Guarantee 7 100% Commitment to the environment Guarantee!
We guarantee to use only environmentally friendly products that will not harm you, your plants or your pets.
Guarantee 8100% No Mess – We Clean-up Guarantee!
We will treat your home with the same respect as we treat our own. Once we have completed the best outcome for you, your deck and surrounds will be left as clean as when we arrived or cleaner. No mess or rubbish will be left behind… Guaranteed!!!
Guarantee 9 100% Commitment to You Guarantee!
At all times when dealing with Timber Deck Restoration Specialists you will feel our commitment, respect and dedication to you and your project needs… Guaranteed!!! We promise we will be on time with all appointments we set with you, or let you know well in advance of any unforeseen circumstances to reschedule. We Guarantee once we start your restoration project, your specialist will keep working as a priority only on your deck until it is completely finished.
9 Guarantees to ensure you don't take any risk and are 100% Satisfied with your beautifully restored deck